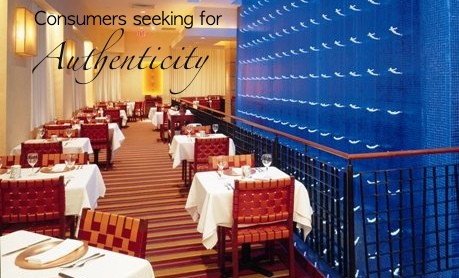 Special Article Contribution by Kathleen Furore
The new Ethnic Food & Beverage Consumer Trends Report from Technomic Inc., a Chicago-based market research firm, was full of interesting information about consumers' preferences in ethnic cuisine. The finding that most intrigued me: only about one-fourth of people polled are satisfied with restaurants' selection of ethnic foods. That included just 23 percent of consumers speaking about limited-service chains and 28 percent about full-service brands.
If those consumers are unhappy with selections of Mexican food specifically I have to admit I'm a bit surprised, considering how significantly Mexican food has evolved since I started covering the industry in 1997—the year el Restaurante Mexicano magazine debuted.
Consumers responding to the Technomic survey said they want more "authenticity" in the ethnic cuisine they're consuming. And that is exactly what Mexican restaurants today are striving to provide. From taquerias and food trucks to fast food chains and sit-down family restaurants to fine dining chains and single-unit independents alike, chefs are reaching beyond the nachos, ground beef tacos and melted cheese-drenched enchiladas that once prevailed on U.S. Mexican menus.
Examples of the authentic food these establishments are serving: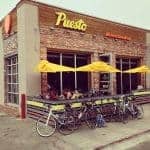 Taco stand/fast-casual eatery: At Puesto Mexican Street Food, a restaurant in La Jolla, Calif., that is modeled after a Mexico City taco stand, customers enjoy homemade salsas prepared fresh daily and tortillas made on-site from stone ground maize. The menu focuses on guisados (grilled foods) that include fish, shrimp, chicken al pastor, carne asada and gourmet Mexican vegetarian items like zucchini flower, corn truffle and soy chorizo potatoes.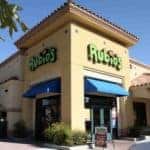 Fast food chain: Rubios, famous for its fish tacos, features a Mango Habanero Pacific Mahi Mahi taco. The fish is seasoned in olive oil and garlic or house blackened, then grilled on an authentic comal and topped with mango pineapple salsa, a smoky red chile sauce made with guajillo, ancho and red jalapeño chiles, crema and serrano cabbage slaw.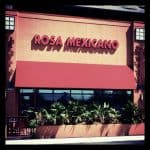 Fine dining chain: Rosa Mexicano debuted in New York City in 1984. Back then New York Magazine applauded the restaurant for introducing New Yorkers to a "hitherto unfamiliar, elevated version of Mexican cuisine." Today, Rosa Mexicano serves "contemporary Mexican cuisine rooted in authentic flavors utilizing socially responsible ingredients combined with stylish spaces and festive atmosphere" at its 15 locations (with one scheduled to open in San Francisco soon). Upscale menu items include ceviches such as Camarones (Rock Shrimp) with sweet mango, pineapple, heirloom tomato, mint, toasted pumpkin seeds and chile pasilla-avocado sauce; Tablones (Tequila Braised Short Ribs) with Mestiza sauce (tomatillo-tomato-chipotle) and rajas (slow-cooked Mexican peppers); and the Cochinita Pibil (Yucatan Baked Pork Shoulder) that has been on the menu since 1984.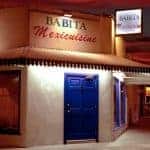 Fine dining, single-unit independent: Babita Mexicuisine, owned and operated by Chef Roberto Berrelleza, specializes in the kind of gourmet Mexican fare often found in Mexico City. Popular dishes at this San Gabriel, Calif., restaurant include Chiles en Nogada, Lamb Shank Mixiote and the classic Chile Relleno Oaxaqueno along with unique culinary creations such as the award-winning Shrimp "Topolobampo" in a super hot habanero, mustard, tomato and white wine sauce and the Chicken and Shrimp "Elba" sautéed in tequila, banana-chipotle sauce and served over chayote gratin. Chef Roberto prepares every dish, using such unique ingredients as zucchini blossoms, cuitlacoche, prickly pear and guamuchil.
Those are just a few of myriad restaurants answering consumers' calls for authentic ethnic cuisine. Based on my experience covering the food and beverage industry—and on the fact that the Mexican restaurant segment is experiencing higher growth rates than the industry overall—I am confident chefs will continue to innovate as Mexican cuisine in the U.S. continues to evolve.
See Related Articles:
Restaurant Reviews: Xoco (by Rick Bayless) in Chicago, IL